Parsons Place 

Quality breeder of Australian Shepherds

Standard, Miniature & Toy Sizes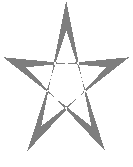 Welcome to Parsons Place Stable and mini Aussie's.

NOTICE :

Our current location has recently changed 

 We are NOW LOCATED IN CENTRAL OKLAHOMA !!

Parsons Place is no longer offering any horse related activities or dog boarding, due to our recent move. We are Proudly still breeding a select few of our wonderful Mini and Toy Aussie's!

PLEASE CHECK US OUT ON FACEBOOK - 

We have pictures, updates, news and information added regularly !


Katparsons@bellsouth.net       615-512-5600