Parsons Place Stable

Quality breeder of Australian Shepherds

Standard, Miniature & Toy Sizes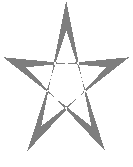 Welcome to Parsons Place Stable and mini Aussie's. We are located in Pleasant View, TN.  We are conveniently located only 2 miles off I-24, directly between Nashville and Clarksville.

Parsons Place offers you a peaceful Christian environment - whether you are interested in riding horses, dog boarding or purchasing one of our wonderful Standard, Mini or Toy Aussie's.

PLEASE CHECK US OUT ON FACEBOOK - We have pictures, updates, news and information added regularly !


Katparsons@bellsouth.net       615-512-5600