Sugar & Tag Puppies !

           Born September 20th, 2010

           Ready to go home Nov. 15th, 2010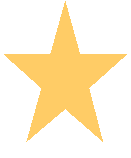 FEMALE : Blue Merle, white face, beautiful markings. Small, looks to be a toy or very small mini.

                              $900  SOLD

                                    Sugar and Tag had 5 beautiful puppies !!

                                                                                 ALL SOLD

        Cupcake also has 2 puppies avialable, and we have a few puppies left from another litter ready to go !

                Lexi is expected to have puppies anyday, get your deposit in to hold a puppy of your choice

FEMALE : Red Merle, white face, Full white collar, full front white legs, great merling. Looks like                   a large toy or small mini.  $900    SOLD !  Thanks to the Robinette family !

MALE : Black Tri, white face, 3/4 white collar, full white legs, Super Dark copper trim, he will be flashy! Should be a mini                  $650  SOLD  Thanks to Phil Harris !

MALE : Red Tri, Dark red, white face, white on top of his neck, beautiful copper trim. Should be a mini.  $650   Sold !  Thanks to Jake Osteen !

NOTE : The puppies expected adult size is calculated by weight and size throughout his/her first 8wks.  As they continue to grow we will be better able to determine the future size of each pup.  This is ONLY an educated guess, we cannot guarantee the adult size of a puppy. 

                          Our puppies are sold as PETS.

        All of our puppies are very socialized and raised with tons of love and attention. 

You are welcome to come out and see our puppies at any age (with an appointment). We recommend if you are interested in bringing a mini or toy aussie into your family  please come out and visit our dogs to see their size and discuss if they are the right breed for 

you and your lifestyle.

    All puppies come with a full health guarantee, first set of shots, vet record, information package, food, treats, toys, collar& leash and pics from birth to 8wks.

  We will gladly email more pics or answer any questions you might have. Our puppies typically go fast so Deposits of $200 are now being accepted to hold the puppy of your choice.

           For more information please contact Kathy Parsons @ 615-512-5600

         We also offer experienced shipping for the puppies  -   Approx. $285

                             ( remember 2 puppies ship for the price of one )

  We Love happy, healthy Puppies !

        Here Sugar is resting with her puppies

      (note: in the picture to the left, Sugars ears look                  "perk" - they are not, the ears are just laying flat 

        because of how she is sleeping.)

FEMALE : Pattern white female, beautiful red merle spots.  This little girl is tiny !  She will                  be a very small aussie, probably around 15lbs or less grown.  If you like TONS                   of personality and super lovable she is it !!   $700   SOLD thanks Paige !!

Hey Mrs. Kathy, 

Romeo was amazing on the way home. He slept in Jessica's lap from your house until Dickson where we stopped and ate supper. We came out of the restruant and found him sound asleep in his crate.

He eneded up sleeping the whole way home. He ever cried once the whole nite until 5 this morning.

He is already playing fetch! As long as he can see where the ball is thrown, he will retrieve it and bring it back to me. He is an amazing animal and we love him so much already.  He came from a good breeder and it shows. He is very obeidient and has had only one accident in the house but it was our fault, seeing we didn't stay outside with him long enough.

           We really appreciate everything you and your family has done for us. It was a great experience for us and we are so excited about the future with our first dog.  If all goes well we will be back to you next yr to find Romeo a play mate.

Thanks again, Mrs. Kathy

    Sincerely, The O'Steen family