All of our puppies are very socialized and raised with tons of love and attention.

You are welcome to come out and see our puppies at any age (with an appointment).

We recommend if you are interested in bringing a mini or toy aussie into your family

please come out and visit our dogs to see their size and discuss if they are the right

breed for you and your lifestyle.

  All our puppies come with a full health guarantee, first set of shots, vet record,

information on crate and house breaking, food, treats, collar and leash.

We will gladly email more pics or answer any questions you might have. Our puppies

typically go fast so Deposits of $200 are now being accepted to hold the puppy of your choice.

           For more information please contact Kathy Parsons @ 615-512-5600

          We also offer experienced shipping for the puppies - Approx. $300

                     * remember 2 puppies can ship for the price of one !!

     We are happy to provide numerous references upon request, that you may

                       call or email and discuss how they like their puppy !!

            Nacho & Tag Puppies !

                    Born Sept. 11, 2012

 Ready to go home on November 3rd 2012

FEMALE : Blue Merle, 

2 blue eyes, Rich dark copper trim.  Will be a stunning girl!  If she doesn't sell soon, I may keep her!  $900

SOLD Thanks Denna, NE

                        Please click on the thumbnail pictures to enlarge

                              VIDEO of puppies - SCROLL DOWN 

                     *** Older male puppy - breeding prospect or pet at bottom of page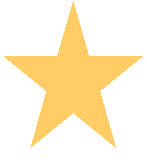 FEMALE: Blue Merle, 2 blue eyes, Rich copper trim, very pretty                    with more of a silver merling pattern.  $900 

SOLD Thank you Lorraine from New Hampshire !

FEMALE : Red Merle, She is the smallest of 

the litter. Her light red mixed with the dark 

red merling will be beautiful!   $900  

SOLD Thanks to the Daltons,  KY

FEMALE : Red Tri, Rich copper trim, small stripe on her                                 shoulders.   $600  SOLD Thanks to the Weaver family!

MALE: Black Tri, Super dark copper. White on face,                   chest and paws. Largest of the litter. 

          Should be a stocky boy. $600    SOLD

NOTE : The puppies expected adult size can be hard to calculate. We do our best to guess the puppies weight throughout the first 8wks, and through our knowledge of the parents, grandparents and other litters fromt the breeding cross.

We can only make a guess. we can not guarantee the future size of a puppy.

All our puppies are sold as PETS<NO BREEDING RIGHTS unless you inquire about them.

Male:   DOB 7-3-12  14wks, Black Tri, super rich dark copper trim.

           Oakey, has Champion Parents from Lindsey Porter aussie's.

 He is a super super freindly out going pup, with tons of personality!  He was going to be a future stud here, but we decided to go a different route.  Don't miss out on this great breeding prospect or family pet!!   REDUCED to $800 

Here is a video of this litter playing for the first time out in the grass.  This was filmed on my Iphone and was perfect and clear on it.  I apologize for the quality it ended up on Youtube. 

This was taken on Oct.21,2012