Nacho & Tag Have Puppies !

       Born January 26th, 2011

Ready to go home March 18th, 2011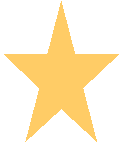 Nacho is a beautiful blue merle female with 2 awesome blue eyes.  

                   She is a very small mini, about 14 inches and 20lbs.  

                            Sorry all these puppies are SOLD

MALE : Blue Merle, looks like 2 blue eyes, Full white collar. This little guy has some of the                  most unusual and beautiful markings I have ever seen!  $900    SOLD  

                                         THANKS TO ALECIA ERTZBERGER in GA !!

MALE : Blue Merle, looks like 2 blue eyes, He is as pretty as they come !! 

             If you are looking for a little guy with tons of personality - here he is !!    $900

                                      SOLD Thank you Elizabeth Murrell !!  

MALE : Red Merle, looks like 1 blue eye, maybe 1 blue/green eye.  Full white collar.  

              He is simply just too cute!!  $900  SOLD   THANKS TO GREG DOBBS, in AL !!

FEMALE : Red Merle, looks like 2 blue eyes, full white collar.  She is a very light red merle,                   with great copper trim, and boy is she super sweet !  $900  SOLD

                                              THANKS TO SHARON SMITH in AL !!

NOTE :  The Puppies expected adult size is calculated by weight throughout his/her first 8wks, and through our knowledge of the parents, grandparents and other litters born from the breeding cross. 

We can only make a guess, we can not guarantee the future size of a puppy.

All our puppies are sold as PETS, NO BREEDING RIGHTS, unless we agree to it.  

       All of our puppies are very socialized and raised with tons of love and attention.

You are welcome to come out and see our puppies at any age (with an appointment).

We recommend if you are interested in bringing a mini or toy aussie into your family

please come out and visit our dogs to see their size and discuss if they are the right

breed for you and your lifestyle.

     All puppies come with a full health guarantee, first set of shots, vet record, 

information package, food, treats, toys, collar and leash. 

   We wil gladly email more pics or answer any questions you might have. Our puppies typically go fast so Deposits of $200 are now being accepted to hold the puppy of your choice. 

            For more information please contact Kathy Parsons @ 615-512-5600

            We also offer experienced shipping for the puppies - Approx. $275

                We are very happy to provide numerous references upon request

  MALE :  Black Tri, with 1 BLUE EYE !!  This adorable little guy is also a son of TAG, and                      almost looks just like his dad !!  He was born on January 11, 2011. He now is ready to               go to a new home.  He has the most amazing personality and LOVES TO PLAY !!   

                    He is beautiful !!         I am expecting him to be a small mini -   $750 

                                   SOLD Thanks to Janine Caarlson from Michigan !!